My Quality of Life Is as Important as My Physical Health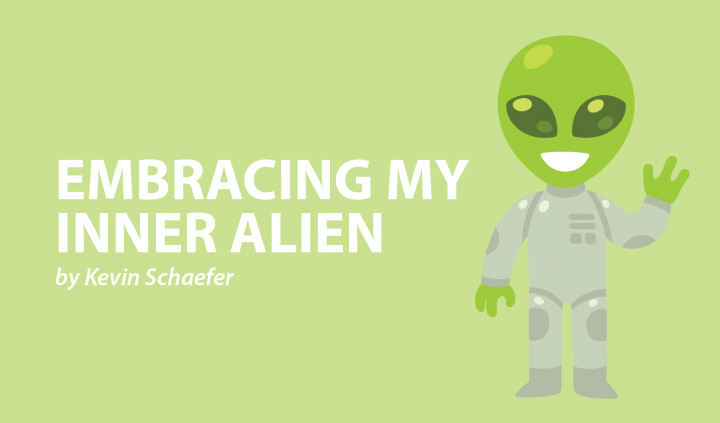 Recently, I spoke with my friends Jim and Becky Berry on the SMA News Today Podcast. In late 2018, they lost their eldest son Carson, who was a college student with SMA type 2. Some of my faithful readers may recall that I wrote a tribute to Carson earlier this year. 
We discussed a number of subjects, but one theme in particular stood out to me. Though we openly talked about Carson's passing, we spent even more time focusing on his quality of life. Jim recounted his son's love of food and travel, his zest for knowledge, and his relentless wit when it came to making jokes about his disability. 
Early in our conversation, Jim and Becky talked about the initial stages of Carson's diagnosis, and how they were sent to doctors and specialists across the country. During these trips, they essentially received the same information over and over again. Keep in mind that this was in the late 1990s and early 2000s, when SMA research was significantly less advanced than it is today. 
Ultimately, they decided to make Carson's quality of life a top priority. Though they focused on his health just as much, they didn't want his life to be dominated by doctor's appointments and medications. As a result, they have an abundance of great memories with him, despite the pain of his passing. They also continue to apply this principle to Carson's younger brother Cooper, who has SMA type 3. 
This conversation got me thinking about how those of us in the SMA community can spend so much time and energy focusing on our physical health to the point that we deny ourselves the freedom to simply enjoy life. We worry about the things that might happen if we go to a crowded event, even if it's one that we have a strong desire to attend. 
Winter is steadily approaching. It's a tough season for anyone with SMA. It's hard enough to drive a power wheelchair when temperatures drop below 50 degrees, but the real obstacle is that it's cold and flu season. When an individual with SMA gets sick, it can easily result in a hospitalization. As such, many people in this community have no choice but to spend the majority of the winter indoors and away from people. 
Unfortunately, some parents and people with SMA apply this isolation principle year-round. They focus solely on survival and avoiding risks, while neglecting their need for human connection and life experiences. SMA or not, we're all human, and humans weren't meant to live in isolation.
I am in no way insinuating that those of us with SMA shouldn't be careful and take our health seriously. More often than not, we do have to make sacrifices for our own physical well-being. Parents especially have an innate obligation to try to keep their kids from getting sick. This task isn't easy when SMA is part of the picture. 
Still, I believe balance is important to a healthy lifestyle. Strive to be healthy, but also seek to embrace the joys of everyday life. Go to your favorite coffee shops and take spontaneous day trips. As my fellow columnist Alyssa Silva wrote recently, take advantage of the good days. 
Or, to put it more eloquently, take a lesson from Robin Williams' character in the 1989 film "Dead Poets Society." 
"Carpe diem. Seize the day, boys. Make your lives extraordinary."
***
Note: SMA News Today is strictly a news and information website about the disease. It does not provide medical advice, diagnosis, or treatment. This content is not intended to be a substitute for professional medical advice, diagnosis, or treatment. Always seek the advice of your physician or other qualified health provider with any questions you may have regarding a medical condition. Never disregard professional medical advice or delay in seeking it because of something you have read on this website. The opinions expressed in this column are not those of SMA News Today, or its parent company, BioNews Services, and are intended to spark discussion about issues pertaining to spinal muscular atrophy.