My Rare Disease Family Goes Beyond SMA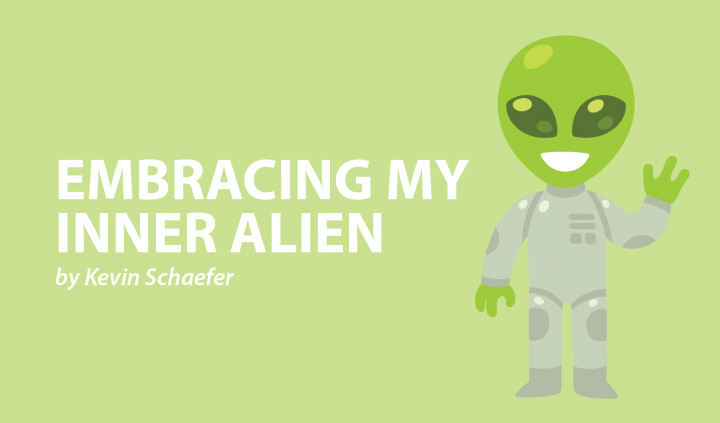 Just a couple of years ago, I knew little to nothing about cystic fibrosis (CF), a genetic disease that affects approximately 30,000 people in the United States alone. My perspective is wildly different now that I have friends and co-workers with CF. I've learned about the progression of CF, its symptoms, and even what it has in common with SMA.
For instance, many people with SMA use the Vest airway clearance system to clear lung secretions. When I learned that the airway clearance system was created for people with CF, I suggested a conference call where my CF co-workers and I use the Vest simultaneously. I imagined how ridiculous we would sound while our bodies vibrated in unison.
Fortunately, I've discovered that many in the CF community share my twisted sense of humor.
CF isn't the only rare disease that I've encountered since I started working for SMA News Today's parent company, BioNews Services. I've learned about pulmonary hypertension, pulmonary fibrosis, Friedreich's ataxia (FA), juvenile arthritis, and dozens of other conditions that were previously foreign to me. I haven't just consumed information about these diseases, either. I've built relationships with people who live with them. 
During my trip to Anaheim, California, for the 2019 Cure SMA conference, I had the opportunity to connect with people outside my disease community. What started as a plan to meet up with my co-worker Brad turned into a gathering of BioNews columnists. BioNews is a virtual company, so we have freelance writers and employees all over the globe. 
It took some effort to accommodate not one but four people in wheelchairs at Bubba Gump Shrimp Co. And yes, people stared awkwardly at us as they chomped on fried chicken and shrimp platters. It's not every day that people with SMA, CF, cerebral palsy, muscular dystrophy, FA, and fibromyalgia enter a crowded restaurant. It felt like we were the disabled Justice League as we gathered around our table.
I met another columnist in Boston last month. I became virtual friends with Elizabeth, who writes for Juvenile Arthritis News, earlier this year. We bonded over things like our shared Disney fanaticism and discussed our experiences with rare diseases. We also compared the nuances of an invisible condition such as juvenile arthritis to a visible disability such as SMA. I even introduced Elizabeth and her boyfriend to NBC's "New Girl," which sparked a new obsession for them.
I'm grateful for my relationships with people in the SMA community. They help me persevere and remind me that I'm never alone. Still, I would be doing myself a disservice by connecting solely with SMA folks. I've become more educated, more empathetic, and more engaged since building relationships with people in other disease communities.
I even have a unique and impenetrable bond with people I have yet to meet in person. My co-worker Matt is a columnist for Friedreich's Ataxia News. I've had deeper conversations with him than with people I've known for years. Granted, we cast our co-workers as "X-Men" characters the other day, but we discuss life and relationships, too.
This Thanksgiving, I'm grateful for many things, but I'm especially thankful that my rare disease family isn't limited to SMA. Our disabled Justice League is too big and inclusive for that. 
***
Note: SMA News Today is strictly a news and information website about the disease. It does not provide medical advice, diagnosis, or treatment. This content is not intended to be a substitute for professional medical advice, diagnosis, or treatment. Always seek the advice of your physician or other qualified health provider with any questions you may have regarding a medical condition. Never disregard professional medical advice or delay in seeking it because of something you have read on this website. The opinions expressed in this column are not those of SMA News Today, or its parent company, BioNews Services, and are intended to spark discussion about issues pertaining to spinal muscular atrophy.