On Being in Tune with My Body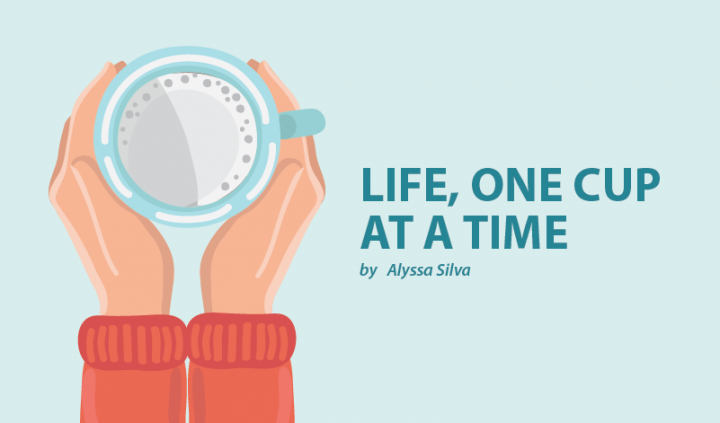 All my life I've been freakishly in tune with my body. It sounds like a great quality to have, right?
I've always been hyperaware of my symptoms and can spot when something in my body feels off. This bodes well when it comes to viruses and other types of illnesses that require immediate medical attention. I'm there on the front lines. I'm ready to face the challenges ahead. My body prepares for battle, and I can spot the enemy from a mile away. I can create the perfect plan of attack.
I've been incredibly fortunate to have a team of doctors who know this about me. They listen to me. They value my opinion. Even when the lab work comes back perfect and my scans are negative, they trust me when I tell them "but something is off."
They take my word and dig deeper. And more often than not, I'm right.
But being attuned to my body has its downsides. I feel every little thing. Every little pang or gurgle that is out of my norm creeps into the back of my mind, and it isn't long before I get caught up in my thoughts. I obsess over the slightest change in my body. I conjure up a million diagnoses and my hypochondria gets the best of me.
Yes, knowing my body so incredibly well is both a blessing and a curse.
In December, I went to the hospital to have tubes removed from my ears. They were placed about a year and a half earlier to try to correct my eustachian tube dysfunction. But the tubes had created other issues and needed to be removed to let my ears heal.
My recovery could go one of two ways: My ears would heal on their own or I would need different kinds of tubes placed. In the days following my procedure, I began to feel off.
There were no changes noticeable to the naked eye, just a slight shift in my body that suggested my eustachian tube dysfunction had returned. My tinnitus had increased in volume ever so slightly. My equilibrium felt unbalanced. My family tried to convince me that perhaps I was in an adjustment period, but I knew what was coming.
At a recent follow-up appointment, the otolaryngologist did a full exam and asked for my predictions before presenting his findings. In my best "I should have an honorary PhD" attempt at an educated guess, I reiterated his thoughts verbatim. My left ear had sealed shut. My eustachian tube was retracting. And while my right ear remained open and functioning well, I most likely needed to get tubes placed anyway.
He smiled because he knew who he was dealing with at that moment. I shrugged because I wasn't surprised.
It was a blessing to pinpoint the cause of my symptoms and to create a plan of action with a brilliant doctor who doesn't give up on me. But it was a curse to have to feel this so intensely.
***
Note: SMA News Today is strictly a news and information website about the disease. It does not provide medical advice, diagnosis, or treatment. This content is not intended to be a substitute for professional medical advice, diagnosis, or treatment. Always seek the advice of your physician or other qualified health provider with any questions you may have regarding a medical condition. Never disregard professional medical advice or delay in seeking it because of something you have read on this website. The opinions expressed in this column are not those of SMA News Today, or its parent company, BioNews Services, and are intended to spark discussion about issues pertaining to spinal muscular atrophy.