Life Before and After Spinraza, Part 2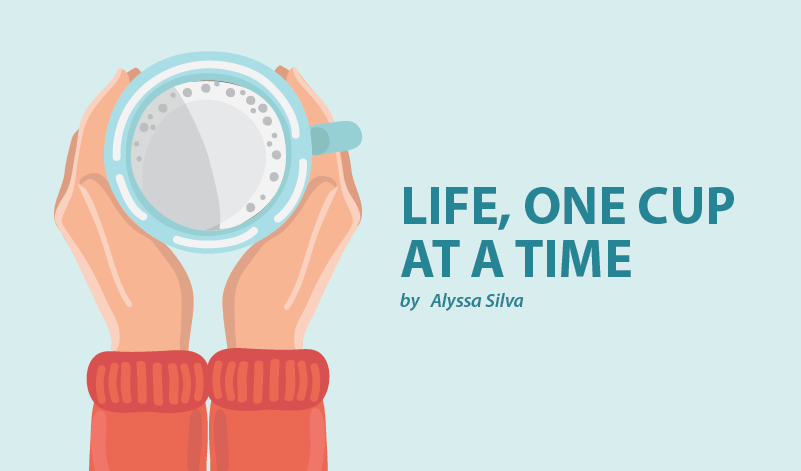 Second in a series. Read Part 1 here.
There's a certain significance that Dec. 4 holds in my life.
What started as an ordinary day morphed into the day that forever changed the course of my life. That's just how life works in its mysterious ways. The biggest days of our lives are often days we weren't expecting to happen. They're the days that seem monotonous and predictable. But they take the biggest twist of fate and, ultimately, become our most defining moments.
On a typical Sunday night last December, my mother and I were settling in to watch a romantic, overly predictable Christmas movie when, suddenly, her cellphone rang with a call from my neurologist.
A call from my doctor, let alone my neurologist, on a Sunday evening was unheard of in this family. His heavy accent greeted her from the other end of the phone, and he immediately asked to speak with my parents in private, so that I was not within earshot. What felt like hours actually were minutes, yet in that time my impatience grew wild. Finally, I heard my mother's footsteps running up the stairs, and her words suddenly became the gateway to my biggest defining moment of all.
With eyes wide and a hopeful voice, she said, "Alyssa, your doctor called because he wants to know if you're interested in receiving the nusinersen treatment under the Expanded Access Program…"
Nusinersen, known by the brand name Spinraza, is the first-ever drug to treat spinal muscular atrophy. Although it isn't a cure for this debilitating disease, it is one giant leap in the right direction. I followed the progression of this drug in the pipeline for years, celebrating every victorious milestone it reached in the clinical trials. But I never thought I would have my chance to try it. This drug was meant to treat children whose bodies were still strong enough to reap every benefit of the drug, not people like me, whose muscles had weakened far beyond a point of no return. At least that was what I thought.
Without hesitation, the answer was yes. Despite my status as the first adult (to my doctor's knowledge) with SMA type 1 to try the drug, the answer was yes. Despite my spine curvature, which was well past 100 degrees, and that I'd be their first patient to undergo a lumbar puncture without anesthesia, the answer was yes. Despite the possibility that this drug wouldn't be effective for me, the answer was yes.
Yes. Yes. Yes.
With the utmost fear, excitement, and understanding of all possible outcomes, I received my very first and very successful procedure for Spinraza on Dec. 15, 2016. About two months into this journey, I started noticing minor improvements in my ability to speak and breathe. Albeit small, these changes in my body were more than I could have ever anticipated. And, these changes were what brought light to that defining moment on Dec. 4.
If there's one thing life has taught me, it's that our most defining moments, or days, come at the most unexpected times. For better or for worse, our worlds can change in an instant, and we must always be willing to adapt and grow alongside whatever it is that is changing. In one instance, our lives can crumble, redefining the ways we carry out our days. But, every once in a while, extraordinary will meet the ordinary, magic will meet the mundane, and our lives will never be the same.
* To date, I have received six doses of Spinraza. These improvements continue to be present, but I have not marked any other noticeable changes thus far.
***
Note: SMA News Today is strictly a news and information website about the disease. It does not provide medical advice, diagnosis, or treatment. This content is not intended to be a substitute for professional medical advice, diagnosis, or treatment. Always seek the advice of your physician or other qualified health provider with any questions you may have regarding a medical condition. Never disregard professional medical advice or delay in seeking it because of something you have read on this website. The opinions expressed in this column are not those of SMA News Today or its parent company, BioNews Services, and are intended to spark discussion about issues pertaining to spinal muscular atrophy.