Family Perspectives: Henry's Wisdom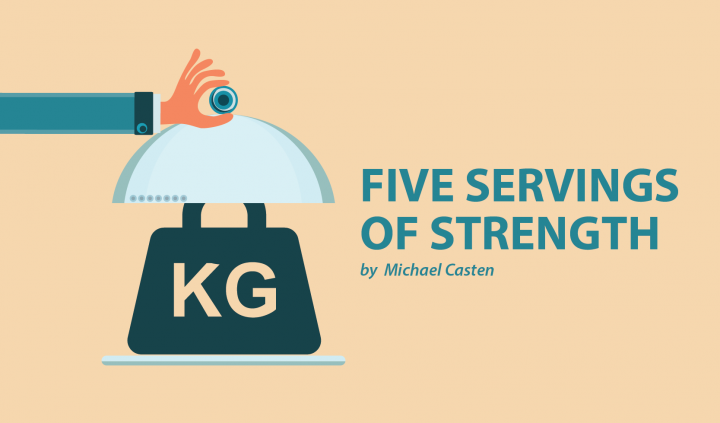 Editor's note: Columnist Michael Casten continues his "Family Perspectives" series exploring how different people who surround Ella tackle the diagnosis of her SMA. Read an introduction to the series here.
Henry's the middle child and is 9 years old, surrounded on both sides by his sisters. He fits the role perfectly, negotiating when they disagree. Henry has a keen sense of fair play and will vocalize when things are awry. He'll play with the girls on their terms yet can quickly switch his energies to playing with school friends. He has abundant energy. He houses an emotional life, experimenting with how to express all of his emotions on any given day. He's quick on his feet and talented in musical affairs. He takes on the challenge of being a big and little brother to two girls seriously, and there's none better than him for the role.
What is SMA?
Henry took on a serious tone after taking a bite of his Baker's Choice doughnut saying, "It's a disease that causes kids to not be able to walk. Types 1 and 2 can't walk but I think Type 3's can. Basically, it's a disease kids have when they are born. It makes you weaker and weaker and could kill you. I don't think Ella will die from it because she gets Spinraza. I wish she were a Type 3."
How does SMA make you feel?
Taking a sip of his ice water and enjoying another bite of his donut Henry sighed, "It makes me very upset. I mean, if there's something she can't get, I have to get it for her and I get upset because I feel I do it over and over again. Many of those times, I'm busy. She gets a lot of attention — she goes to mom and dad a lot of the time."
What's your favorite thing about Ella?
A smile found its way to Henry's face as he replied, "She's a happy, energetic person that doesn't give up on beating SMA. She doesn't let SMA stop her. I mean … SMA cannot control her."
How do you think Ella feels about SMA?
Henry looked out the window and thought a moment. Then he said, "Horrible, because she can't walk. She has to actually work for everything she does."
What's the hardest part about being a sibling to a person with SMA?
His shoulders shrugged and he said without delay, "Anger, because I feel I am constantly doing things for her over and over again. It makes me upset when she asks for things that I think she can get herself but she asks anyways."
How do you feel about Spinraza?
Henry finished a big gulp of water and said, "Awesome, because it gets Ella stronger. The medicine is fighting the disease and she gets stronger and stronger every day."
How do you feel about people knowing our family?
Henry repeated the question to himself as he thought of the response, "I don't know, kind of 'eh.' It gets hard when two or more people are talking to me about it and I don't know who to talk to first."
If there could be a day that Ella did not have SMA, what would you like to do with her?
He finishes his doughnut and eagerly replies, "As much as I can. Like running around so she knows what it feels like. Maybe we could go to the trampoline place, or the Sky High place or something like that."
What's it like being the middle child?
Not too good. The older one [Ava] gets attention first and the younger one [Ella] gets attention, too. The middle child [me] doesn't seem to get as much."
If you had SMA what would you do?
I can't imagine it. I just can't.
What do you think the future holds for Ella?
Henry scratched his head and said, "That there's going to be a cure and she could take it and get really strong and the disease gets weaker and weaker and starts going away."
***
Note: SMA News Today is strictly a news and information website about the disease. It does not provide medical advice, diagnosis, or treatment. This content is not intended to be a substitute for professional medical advice, diagnosis, or treatment. Always seek the advice of your physician or other qualified health provider with any questions you may have regarding a medical condition. Never disregard professional medical advice or delay in seeking it because of something you have read on this website. The opinions expressed in this column are not those of SMA News Today, or its parent company, BioNews Services, and are intended to spark discussion about issues pertaining to spinal muscular atrophy.