'Family Perspectives': A Reflection on the Interviews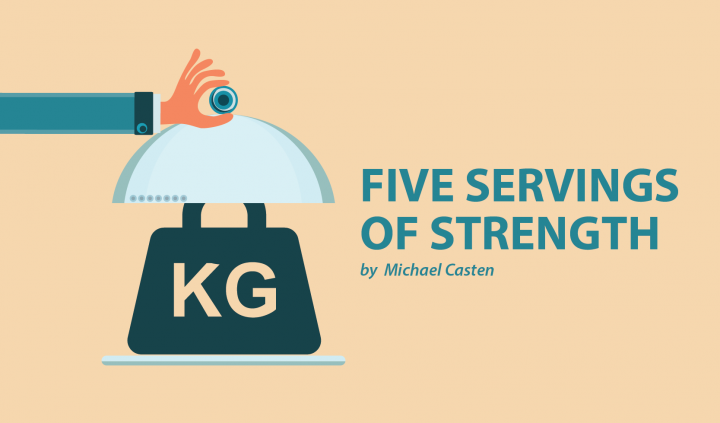 Editor's note: Columnist Michael Casten caps his "Family Perspectives" series exploring how different people who surround Ella tackle the diagnosis of her SMA. Read an introduction to the series here.
Three generations of family. Six people, all affected by SMA, brought me to their thoughts. I sat in coffee shops, doughnut shops, and a restaurant. I looked into the eyes of my interviewees, listened to their stories, and witnessed their emotions.
Common threads wove their way through the interviews, yet the personal touches that permeated were unmistakable. The members of my family spoke of hope, resilience, and their deep-seated emotions that surfaced as a result of Ella's diagnosis. Each of the interviewees thought about their answers. Each one spent time in their hearts and shared what they had found. Their emotions were raw, their experiences were real, and their conclusions are firm.
Every interview had the same message of strength and hope: the strength of Ella and the hope for her continued improvement due to Spinraza (nusinersen). Every meeting ended with the dream that Ella will one day walk, run, or come to each of them using her own power.  
Within the stories, I found anger, fear, and disbelief, from the onset of the diagnosis to the everyday occurrences of helping Ella. These emotions ran (and run) across many lives. As the disease progresses, so do these emotions. But each person has found ways of coping with the diagnosis and all that comes with it. From being ever-present to expressing the raw emotions, by themselves or with another, each has made their mark.
Each interviewee has taken a personal journey with Ella. They've grown close to her and, in turn, grew close to SMA. And while SMA has hindered Ella in so many ways, it has also brought out a side of her that people gravitate toward. She's humble in accomplishments and forthright when she wants something. She does this all with a smile on her face, a twinkle in her heart, and with unparalleled grace. She's navigated each family member's journey and joined them willingly. Each person's journey is stemmed in deep love for the child, in deep compassion for the plight she endures, and in deep thoughtfulness for what they can do to help. And while negative emotions crop up, the outweighing of the love is overwhelming. Ella's a lucky girl.
Each person's life is a separate endeavor, but they are by no means exclusive of one another. The lives often intertwine at crossroads. They seek support from one another, search for answers from one another, and share their experience and wisdom with one another. An intricate web of beauty surrounds Ella as she captains her life with SMA.
***
Note: SMA News Today is strictly a news and information website about the disease. It does not provide medical advice, diagnosis, or treatment. This content is not intended to be a substitute for professional medical advice, diagnosis, or treatment. Always seek the advice of your physician or other qualified health provider with any questions you may have regarding a medical condition. Never disregard professional medical advice or delay in seeking it because of something you have read on this website. The opinions expressed in this column are not those of SMA News Today, or its parent company, BioNews Services, and are intended to spark discussion about issues pertaining to spinal muscular atrophy.