My First Mistake of 2018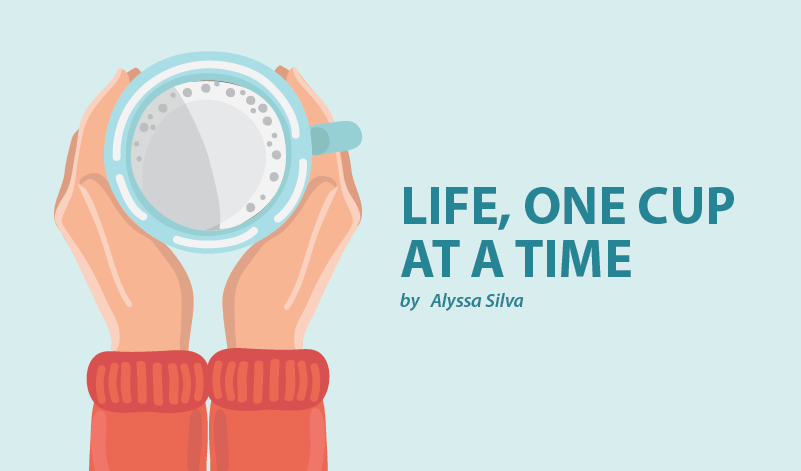 Coming to you, live from my couch and in yesterday's clothes, this column is all about how I made a mistake.
Truth be told, I'm not happy about admitting it. But with these words and with these columns, I made a promise to myself to always show up for my readers in the most open and honest way. And, if that includes sharing my mistakes for the world to read, then it's time for me to own up to them.
So, here's the thing about the mistake I made: My mother warned me not to do what I did. She told me that children were on school vacation and germs would be flying like fireworks through the air. And, because it was the week after Christmas, she begged me to stay home for just one week.
My family has always had this theory that everyone gets sick right after the holidays. Between the hustle and bustle with preparations for all the festivities and being in close quarters during that time, people are basically setting themselves up for a good old, germ-infested time. As for me, I'm usually the one doing all my shopping on Amazon and sitting in the corner during Christmas dinner, kindly requesting that my family doesn't come within five feet of me. It is something that has become routine and worked relatively well, but then I had to go foolishly risk what I worked so hard for the following week: my good health.
I promised my mom I'd be fine as I was heading out the door with my personal care assistant. She sighed a breath of disappointment and reminded me to be smart. I knew she was worried, but unfortunately, it didn't stop me from wanting to be free from the four walls of my home that secluded me from the world. So, my assistant shut the door behind us, and I was well on my way to making my mistake.
Waiting in line for a coffee, children with red noses were clenched tight to their mothers' legs and coughs echoed in the vicinity while I convinced myself it was going to be OK. It wasn't, and six days later in the early hours of the morning, I was on my way to the emergency department.
That ER room never felt so cold and discouraging. I glanced over at my father who had fallen asleep in a chair. His dark and sunken eyes reminded me of how tirelessly he had been working to keep me out of there. I looked beside him at my mother, whose head rested in the palm of her hand. Her wrinkled eyebrows told a story of a woman who joined forces with my father to keep her child healthy. I then looked down at the IV that softly stung my vein and finally admitted the truth. I had made a huge mistake.
The official diagnosis that day was RSV, a three-lettered acronym no person affected with SMA wants to hear. Fortunately, I was discharged the same day to nurse this horrible virus of mine at home. Many sleepless nights, coughs, fevers, and a runny nose stand between the day I went for coffee and the day I write this column. I made a reckless decision, and it's one that I'm still paying for today as I try to rebuild my stamina. But with every mistake made comes the opportunity to learn a lesson. And, today's lesson of the day, friends, is that an overpriced coffee is just not worth the risk of getting sick.
***
Note: SMA News Today is strictly a news and information website about the disease. It does not provide medical advice, diagnosis, or treatment. This content is not intended to be a substitute for professional medical advice, diagnosis, or treatment. Always seek the advice of your physician or other qualified health provider with any questions you may have regarding a medical condition. Never disregard professional medical advice or delay in seeking it because of something you have read on this website. The opinions expressed in this column are not those of SMA News Today or its parent company, BioNews Services, and are intended to spark discussion about issues pertaining to spinal muscular atrophy.