When Life Gave Me Lemons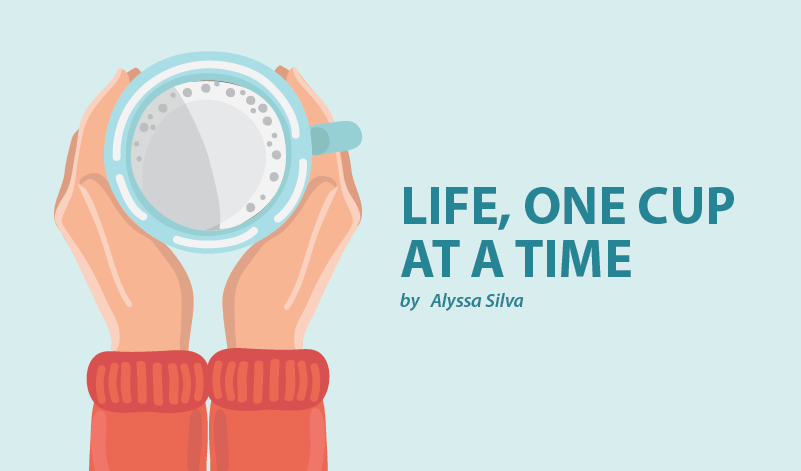 "When life gives you lemons, make lemonade."
We've all heard this saying. It has been repeated and engraved into our brains. It teaches us to take the bitterness of life and learn to make it sweet again. Rise above our adversities and choose to lead a positive and optimistic life. Grab all the juicy, sour lemons life hands us and turn them into sweet, refreshing lemonade. This metaphor allows us to interpret everyday difficulties as new opportunities to gain something useful. As I little girl, however, I took this proverb and interpreted in the most literal sense possible.
Recently, SMA News Today published a post about my fundraising efforts over the years and where my journey began. I was a wide-eyed, 8-year-old girl who wanted nothing more than to make a difference in the world before my time ran out. Being the dreamer that I was, I decided to recruit the neighborhood kids, have lemonade stands on the street corner, and donate my earnings to Cure SMA (at the time called Families of SMA). I remember being so full of hope as I sat with my mother counting nickels and dimes, envisioning the day when I would raise $100 for my disease.
Once I got a little older and wiser, I realized selling homemade lemonade wasn't going to be the most lucrative option, especially if I wanted to reach that little goal of mine. From there, I branched out, and my fundraising journey became my favorite piece of my life's story.
After I finished my interview for that blog post, I hung up the phone and couldn't help but retrace my steps. It was the busiest week of my life, as I planned for the eighth annual fundraiser for SMA, which I had started in my state. Still, I paused, pressed rewind and replayed all of the moments in this particular journey — good and bad — that led to the here and now.
During that time of reflection, I realized that I took those lemons and I actually made the lemonade. And I actually did exactly what the proverb told me to do with life. Metaphorically speaking, by having run that small lemonade stand, I took my everyday adversities of living with SMA and chose to find ways in which I could turn them into something positive.
Life is funny that way, isn't it? Sometimes the smallest step toward what we feel most called to do yields the biggest result. And those results? Well, those are often disguised as something we weren't originally expecting, but they can still teach us an important lesson, no matter what our circumstances may be.
When it comes down to it, we should always remember to take the lemons that life gives us. We should always remember what the bitterness tastes like and how it feels when its juices are squeezed over old wounds. But we should also always remember that these are our lemons in our hands. We get to decide for ourselves how we're going to make use of these sour fruits. And we get to decide how we're going to turn them into the sweetest lemonade.
***
Note: SMA News Today is strictly a news and information website about the disease. It does not provide medical advice, diagnosis, or treatment. This content is not intended to be a substitute for professional medical advice, diagnosis, or treatment. Always seek the advice of your physician or other qualified health provider with any questions you may have regarding a medical condition. Never disregard professional medical advice or delay in seeking it because of something you have read on this website. The opinions expressed in this column are not those of SMA News Today or its parent company, BioNews Services, and are intended to spark discussion about issues pertaining to spinal muscular atrophy.