Promise You Won't Quit, OK?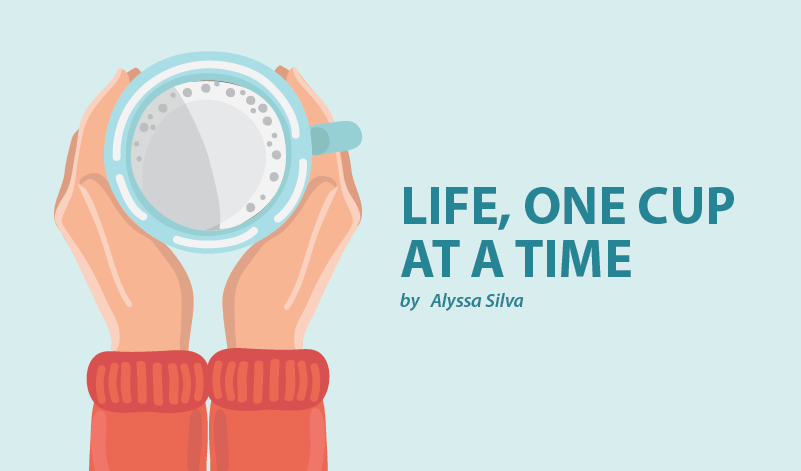 As much as I don't like to admit it, sometimes life can be brutally unfair. I'm even hesitant to type these words because it seems as though everyone is always so focused on creating and chasing the idea of a perfect life. No one wants to be metaphorically sucker punched in the gut. The reality is that unfairness is often almost too much to bear. So, for self-preservation, we turn our backs to the truth. But, what happens when our only option left is to face the unfairness and move forward?
Truthfully, I wasn't sure if I was going to meet my submission deadline for this post. But, before you jump to conclusions about why I almost didn't make it, let me assure you that it wasn't because of my procrastination tendencies or that I ran out of things to say. I may or may not have let out a chuckle at that last one, because everyone in my life knows I NEVER run out of things to say. Although I can't walk the walk, I surely can talk the talk.
The truth is that I almost didn't make the deadline because sometimes living with SMA can be incredibly unfair and impede our lives physically and emotionally. I was hesitant in sharing this because no one wants to hear or accept a statement this bold. Sometimes, though, speaking the unwanted ― or, literally, unfair ― truth can be liberating for our souls and can resonate with others who feel isolated.
And, can I let you in on a little secret?
In spite of life's unfairness, including the unfairness of living with SMA, we always adapt. We persevere. We don't give up because we know quitting isn't an option. We get out of bed, we nourish our bodies, we write our columns. Maybe some days are much harder than others, and maybe we get caught up in the mess from time to time. That's OK, though, because there's the thing called "being human," and it's beautiful and heart-wrenching and full of hope and love. And experiencing life's unfairness just happens to be a part of the crazy, amazing ride.
I have always gained my most valuable insights in my toughest battles, and after my emotional breakdown this weekend over what has been happening, a little voice inside my head whispered: Promise you won't quit, OK?
So, with that, I want to share this insight with you all: Promise me you won't quit. Promise me you'll forgive yourself if you ever feel like quitting is your only option left. Promise me that no matter how brutally unfair life gets, you'll face it with your head held high. You'll face it in spite of your tears and fears, and you'll face it knowing there's so much beauty in life beyond what's just or unjust.
Above all, just promise me that you'll promise this to yourself.
***
Note: SMA News Today is strictly a news and information website about the disease. It does not provide medical advice, diagnosis, or treatment. This content is not intended to be a substitute for professional medical advice, diagnosis, or treatment. Always seek the advice of your physician or other qualified health provider with any questions you may have regarding a medical condition. Never disregard professional medical advice or delay in seeking it because of something you have read on this website. The opinions expressed in this column are not those of SMA News Today or its parent company, BioNews Services, and are intended to spark discussion about issues pertaining to spinal muscular atrophy.