Let's Foster More Acceptance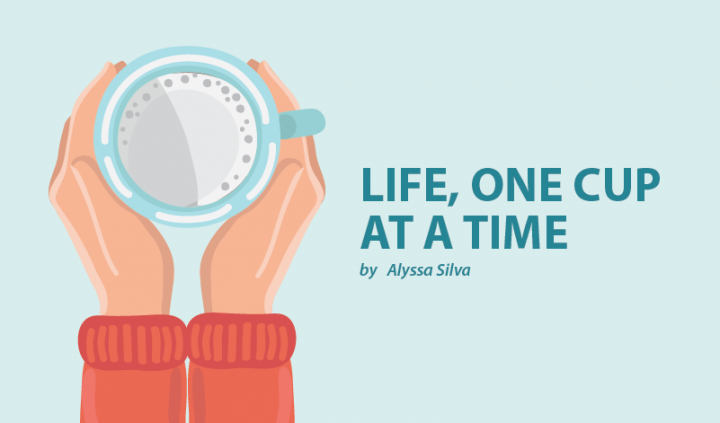 Last summer, I wrote about how having SMA is apparently an open invitation for people to stare at me. It sounds crazy, right? It's almost as though people in wheelchairs are about to go extinct, so passers-by need to get a good, hard look at our kind.
OK, I'm sorry — sarcasm got the best of me there. It's just that openly gawking at someone is something I never understood or found to be acceptable. Alas, I've been dealing with this kind of behavior from others for as long as my eyes have been able to see. That doesn't mean I condone it or accept people's motives behind it.
In my previous column, I stated: "All jokes aside, there's still a question that remains to this day, one that may be left forever unanswered. Why do people stare and believe it to be acceptable?"
Today, I'm writing about a different form of misrepresentation the disability community faces. While staring can really make someone with a disability feel uncomfortable or insecure, mistreating others based on their outer appearance can simply crush their soul. Yet, society seems to treat this behavior as acceptable.
Recently, I waited in line to order a coffee while my assistant ran to save us a table in the crowded cafe. Patiently, I watched the barista punch buttons on the register in front of me. I assumed she would come to me — the next customer — when she had the chance. My assistant eventually returned, and only then did the barista promptly and cheerfully ask for her order.
As it turns out, the employee wasn't busy. She was wrongfully assuming I couldn't speak for myself. In response, I deliberately spoke louder than normal (thanks for the extra strength, Spinraza!) in order to let her know I was capable of communicating my order. My approach may have come across as stern and borderline rude, but I'd be lying if I told you that how she treated me didn't hurt. My response was simply a defense mechanism.
This kind of situation, in which someone with a disability is prematurely judged based on the labels society creates, happens more frequently than you may think. To a person on the receiving end of these judgments, it's a disheartening experience.
I mention the aforementioned example to bring attention to an issue that needs to be resolved. As I said, I have dealt with situations like this my entire life, and now I almost feel programmed to expect it. This needs to change.
In a world where judgment and inequality are becoming the norm, it's important to be more mindful of how we treat others.
***
Note: SMA News Today is strictly a news and information website about the disease. It does not provide medical advice, diagnosis, or treatment. This content is not intended to be a substitute for professional medical advice, diagnosis, or treatment. Always seek the advice of your physician or other qualified health provider with any questions you may have regarding a medical condition. Never disregard professional medical advice or delay in seeking it because of something you have read on this website. The opinions expressed in this column are not those of SMA News Today, or its parent company, BioNews Services, and are intended to spark discussion about issues pertaining to spinal muscular atrophy.