A Weekend Getaway Requires Meticulous Planning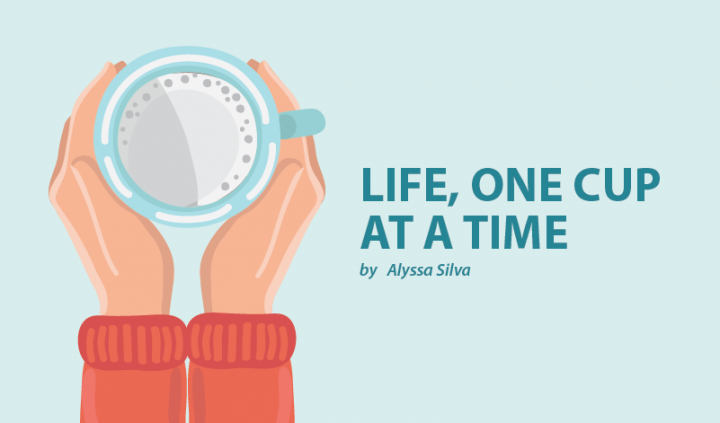 "Raise your hand if your return to reality has been a struggle."
That was the text I received moments after being set up on my phone to write this column. I had to chuckle. My best friend was referring to the weekend we had just spent at the coast for her bachelorette party.
I sent back a GIF of Regina George (from the movie "Mean Girls") coyly raising her hand, reluctant to admit that the Monday after a weekend getaway — especially after bachelorette festivities — is always difficult.
I am grateful I was able to join my friends and live up to my maid-of-honor duties. When planning for this party, I knew I would have to think outside of the box due to my unique circumstances.
Traveling isn't easy for me. I can't just throw some belongings in a weekend bag and jet off somewhere. When it comes to packing, some of my uncommon essentials include:
A pulse oximeter to track my heart rate and oxygen levels while I sleep.
Extra supplies for the machines, because there's an unwritten rule that when you don't pack these nonessentials, your machines will undoubtedly not work.
My long list of medications.
Extra clothes because I tend to overheat and sweat.
A cumbersome wheelchair charger.
Before I know it, my two-night stay requires four suitcases. Aside from essentially packing up my home every time I travel, I must also take into account who will accompany me as I am dependent on care from others. While I do my best to find a friend or family member close to my age to tag along, my parents are my main caregivers on trips. Coordinating with their schedules is imperative before any plans are set in stone.
As fortunate as I am to have parents willing to assist me with my traveling needs, having them join me for a bachelorette weekend doesn't help my image. I'm sure my girlfriends wouldn't want them cramping their style, either.
I often have to get creative in figuring out how to be a part of an event and still have my needs met. That's the thing about SMA: It teaches you to be innovative. You learn that anything is possible if you're willing to improvise.
Instead of staying at the Airbnb my girlfriends rented, we opted for a family member's beach house nearby. We also brought my personal care assistant so that my parents would not have to attend the bachelorette festivities.
So, yes. While returning to reality has been a struggle, the memories I've created with the bridal party, my parents, and my assistant were worth every minute of meticulous planning.
***
Note: SMA News Today is strictly a news and information website about the disease. It does not provide medical advice, diagnosis, or treatment. This content is not intended to be a substitute for professional medical advice, diagnosis, or treatment. Always seek the advice of your physician or other qualified health provider with any questions you may have regarding a medical condition. Never disregard professional medical advice or delay in seeking it because of something you have read on this website. The opinions expressed in this column are not those of SMA News Today, or its parent company, BioNews Services, and are intended to spark discussion about issues pertaining to spinal muscular atrophy.