Research Advancements and Adults with SMA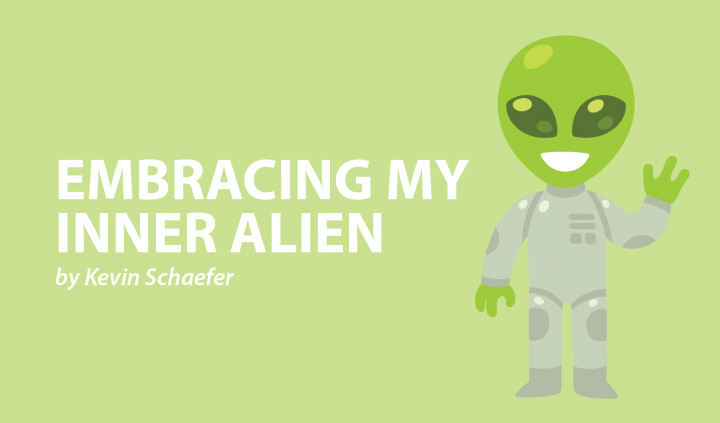 On May 24, Zolgensma (previously known as AVXS-101) became the second FDA-approved treatment for SMA. This gene therapy from pharmaceutical companies AveXis and Novartis is a major milestone for the SMA community, as it follows Biogen's groundbreaking treatment Spinraza (nusinersen). The state of medical research for SMA is more advanced than it has ever been, and it's reason to celebrate.
Yet, as we think about the implications of living in a post-treatment world, there are things we need to address beyond just research. Specifically, we need to consider the caregiving options that are available to older adults with SMA.
When I was diagnosed with SMA in 1995, my parents received the doom-and-gloom message from the neurologist that was all too common back then. They were told that I had a maximum life expectancy of 18 years. Many of us who live with this condition weren't expected to make it to adulthood.
The resources my parents had at their disposal were minimal. It took the assistance of my mom's colleagues at the newspaper she worked for to even discover the existence of a nonprofit organization called Families of SMA, which is now called Cure SMA. 
Things are radically different today. We are living longer, but unlike infants who can get treated at birth to reduce symptoms, those of us who are adults still must live with the effects of SMA. Yes, many of us are actively receiving treatment, but our disabilities are still there, and they will be for a long time. Therefore, it's time we think about putting our efforts not just into fundraising for medical advancements, but also into helping the adults within the SMA community.
Workplace accommodations
I've written before about how those of us with disabilities are more than capable of contributing to the workforce, but that restrictions on our income often make it difficult to do so. We shouldn't have to worry about keeping necessary medical benefits when we apply for jobs. It's a simple matter of principle when we consider people with disabilities equal members of society.
As my friend Abby Quinn and I were discussing the other night, this is a major issue for adults with SMA, and it deserves more attention.
Caregiver access and funding
The other day, my mom and I were talking about Zolgensma on the way to my physical therapy appointment. She remarked that she had never imagined living in a world where it could be commonplace for people with SMA to outlive their parents. Yet, that is a possibility now, and we need to be prepared for it.
We need to think about advocating for adults with SMA and other disabilities to have better access to caregivers. Advocacy groups and nonprofits should consider raising funds to pay for caregivers, instead of just focusing on medical research.
Healthcare expansion
Before anyone comes at me with a pitchfork, I'm not here to argue for or against universal healthcare. Calm down. By healthcare expansion, I simply mean that as medical research for SMA continues to develop, more doctors and facilities need to be better equipped to treat those of us with SMA.
Families and individuals should not have to travel to other states — or in some cases, other countries — to receive proper medical care. We're significantly more advanced now than we were 20 years ago, and it's time we educate healthcare professionals about SMA, rather than rely on a small group of experts.
It's a remarkable time for the SMA community. At a time when there are two FDA-approved treatments, and likely more on the way, we can rejoice. Let's just remember that those of us who are adults have issues that a treatment can't solve.
Side note: When I mentioned the likelihood of people with SMA living longer and outliving our parents, I meant no offense to families who have lost someone recently. I recognize the unfortunate truth that there are still kids with SMA dying in a post-treatment world, and it breaks my heart. I simply wanted to emphasize how far we have come in the past few years.
***
Note: SMA News Today is strictly a news and information website about the disease. It does not provide medical advice, diagnosis, or treatment. This content is not intended to be a substitute for professional medical advice, diagnosis, or treatment. Always seek the advice of your physician or other qualified health provider with any questions you may have regarding a medical condition. Never disregard professional medical advice or delay in seeking it because of something you have read on this website. The opinions expressed in this column are not those of SMA News Today, or its parent company, BioNews Services, and are intended to spark discussion about issues pertaining to spinal muscular atrophy.