Learning to Celebrate Life in New Ways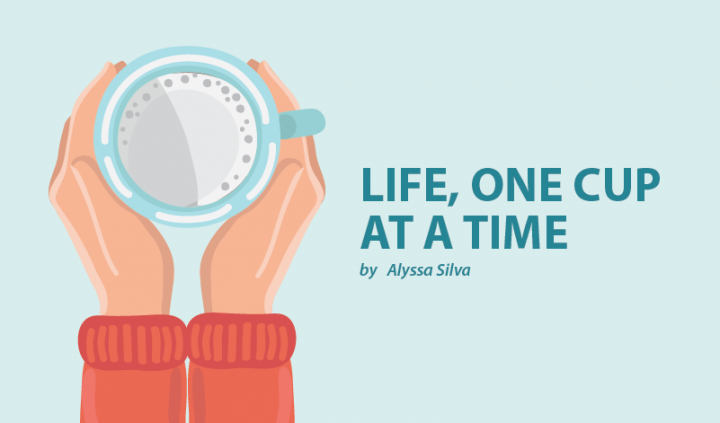 I'm still trying to wrap my head around this one: I will be turning 30 at the end of the month. To keep my columns professional, I used a period for that previous sentence. But please know there were many exclamation points swirling around my brain.
This milestone birthday is nothing short of exciting — it's a blessing. Last year, my friends and I jokingly threw a "Not Yet 30" birthday bash in honor of me turning 29. We laughed and drank champagne and toasted to not yet being 30 and old (as a joke) because it was something we found to be worth celebrating. This year, while I enter a new decade and try to find ways to celebrate, I'm faced with an unexpected problem.
I'm under strict, self-imposed rules of quarantine to ensure optimal health. How could celebrating ever be possible?
I was expressing concern to a friend about having a small gathering in the yard on the weekend of my birthday. For the last several months, I've hosted many "backyard hangs." I'm fortunate enough to have a wide-open outdoor space where I can have visitors and still keep my distance.
However, I live in New England where we have seasons and the warm weather lasts for about seven seconds. Late October weather is too unpredictable for me to make concrete plans. So, my friend suggested I celebrate early this year. I quickly shut her down because of silly superstitions I have about premature celebrations. (It's bad luck.) It was then that she reminded me of something about my past that gave me a change of heart.
At 5 months old, when I received my diagnosis, I was assigned an expiration date of two years. There was nothing science could do to keep this monster of a disease from progressing until I would eventually succumb. The only treatment plan my doctor could prescribe was love. Find ways to love one another and cherish the days together because my days were limited.
A few days later, I turned 6 months old. And with the heaviest of hearts, my parents decided to throw me a first birthday party that day, for they feared I'd never get another opportunity. They adorned the house with pink balloons, made a cake, and invited my grandparents over for a celebration filled with sing-a-longs, joy, and laughter. Through the pain, they found a way to put aside their sorrows and rejoice in their small but perfect family, even if it was a little premature to celebrate my first year six months early.
Although my friend already knew, she asked me to recount this story to her. After I finished she said to me, "See, you celebrated that birthday early, and look where it's gotten you."
It was just the right amount of clarity I needed to gain some perspective and stop fussing about the timing of my birthday plans. Her point made my superstitious mentality seem so trivial in comparison to what I was quickly losing sight of, and that was the simple truth that …
Life is truly a gift. Celebrate any chance you get.
***
Note: SMA News Today is strictly a news and information website about the disease. It does not provide medical advice, diagnosis, or treatment. This content is not intended to be a substitute for professional medical advice, diagnosis, or treatment. Always seek the advice of your physician or other qualified health provider with any questions you may have regarding a medical condition. Never disregard professional medical advice or delay in seeking it because of something you have read on this website. The opinions expressed in this column are not those of SMA News Today, or its parent company, BioNews, and are intended to spark discussion about issues pertaining to spinal muscular atrophy.