The SMA Community Is United in Diversity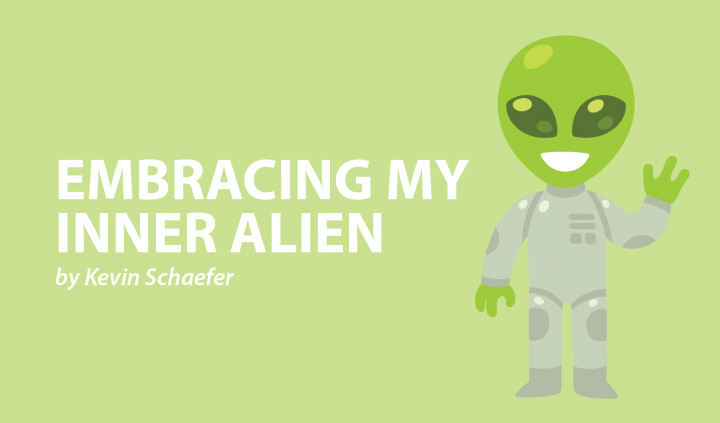 I've been an active member of the SMA community for years, but one of my fondest memories from any SMA conference took place last year in Dallas, Texas. As I chatted with my friend Doug, another friend's 5-year-old daughter joined our conversation. Her curiosity was limitless, and she immediately began to fire questions at Doug with the spirit of an eager schoolchild. 
She wanted to know if Doug was someone's parent, or maybe a friend who was passing through. Yet, when Doug told her that he was attending the conference because he had SMA, a blank expression appeared on the girl's face. She was perplexed, and Doug and I both knew why. 
I could practically read her mind in this scenario: "How could this man have SMA? He can walk."
Indeed, Doug is an ambulatory adult who has SMA type 3. To this young girl, whose younger brother with SMA uses a power wheelchair, Doug looked very different from every other person she knew with SMA. He explained to her that he had a milder case of the disease, and as such, could still walk. This revelation initially surprised her, but then she calmly accepted the information and proclaimed it to the rest of her family.
"He has SMA," she told her mom matter-of-factly as she pointed at Doug, who laughed. As Yoda declares in "Star Wars Episode II: Attack of the Clones," "Truly wonderful, the mind of a child is."
I never thought I would use a quote from that movie in a column.
I'll always remember this conversation because it perfectly captures how diverse and unique the SMA community is. We may have the same neuromuscular condition as it's described in medical journals, but the way that SMA affects us varies significantly from person to person. 
Some people in this community can walk, while others roll around in high-tech "Mad Max" machines. Some have a good level of upper-body strength, while some of us can't lift a fork off a table — instead, we have robotic arms to do things like that. 
It's not just about our physical abilities, though. SMA affects us in different ways emotionally and mentally, so people in the community have different mindsets. We don't see eye-to-eye on every issue. Whether it's something like medical advancements or media representations of people with disabilities, we often have different opinions, and that's OK. 
Society has a tendency to group people with disabilities under one banner as if we're just clones of each other: "Hey, I know someone else in a wheelchair. The two of you should date!" The reality is that within various disability communities, and specifically within the SMA community, we are individuals. We are part of a strong community, but we have differences that make each one of us unique. 
As you may have noticed on Instagram and other social media platforms, August is SMA Awareness Month. This is a special time for us to educate others about what life with SMA is like, and to foster an atmosphere of acceptance and understanding. Plus, we have fun posting about our awkward interactions with strangers. 
To recognize SMA Awareness Month, I'm proud to help oversee 31 Days of SMA. This project, which runs on SMA News Today throughout the month of August, is designed so people in this community can share their stories and write about the different ways that SMA affects them. Already, we've had people write about travel, employment, confronting a diagnosis, and many more topics. 
Even as an SMA "veteran," I learn something new from reading each of these stories. I may have lived with the same disease for all of my life as well, but my story is not the same as the next person's. We are a strong, unified community, but there is a beautiful diversity within that unity. 
***
Note: SMA News Today is strictly a news and information website about the disease. It does not provide medical advice, diagnosis, or treatment. This content is not intended to be a substitute for professional medical advice, diagnosis, or treatment. Always seek the advice of your physician or other qualified health provider with any questions you may have regarding a medical condition. Never disregard professional medical advice or delay in seeking it because of something you have read on this website. The opinions expressed in this column are not those of SMA News Today, or its parent company, BioNews Services, and are intended to spark discussion about issues pertaining to spinal muscular atrophy.