Spinraza Has Impacted My Life More Than I Thought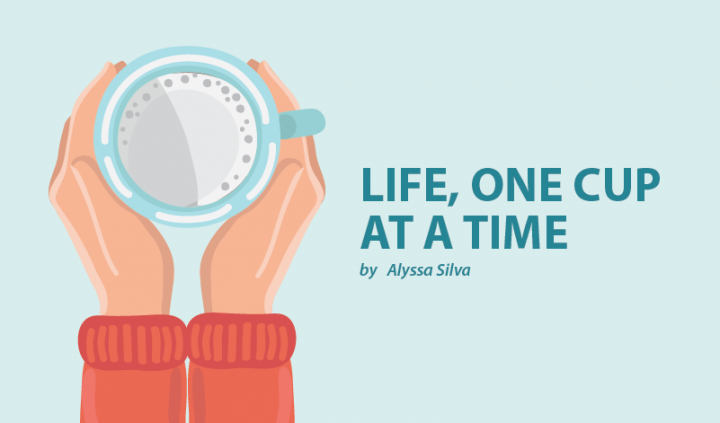 Lying on my couch one day in late August, I thought about how the previous weeks had been unexpectedly challenging. I was watching one of my favorite (albeit trashy) reality television shows. I'm not big into TV, so when I watch it for hours something is up.
When my mother asked why I was watching the same episodes of the same show again, I lashed out in frustration. "Because I'm overdue for Spinraza and am honestly useless right now. That's why!"
Until then, I hadn't realized how much Spinraza (nusinersen) has impacted my life. I was aware of the benefits I received with every dose: improved lung function, more stamina, and the ability to chew and swallow without tiring. But I was forgetting how weak I was before being accepted into the nusinersen early access program in 2016. I was forgetting how much my well-being relied on 12 milligrams of medication.
I've grown accustomed to receiving Spinraza every four months. I've learned to expect and rely on it while losing sight of the progress I've made. This time, my injection date was delayed because of a holdup with reauthorization from my insurance company.
In those few weeks, my arms weakened more than I anticipated. I'd wake up about 8 a.m., work on columns and freelance jobs, and be depleted of energy by 11 a.m. The rest of my day was spent mustering up the strength to answer text messages, fighting through the fatigue to chew and swallow food and, well, watching trashy reality shows.
I'd get cranky. I'd become frustrated and take it out on the ones who love me most (sorry, Mom and Dad). I'd have no other choice than to cancel plans because of my fatigue. My inability to perform the most basic tasks made me feel hopeless.
I have since received my 12th dose of Spinraza and am reaping its benefits. I still have a ways to go in terms of physical progress, but knowing I am on the upswing is the fuel my body needs right now.
These past weeks have been a powerful reminder of the disease that is at war with my body, and the life-changing treatment that is doing its best to retaliate. I'm willing to do whatever it takes to put up a good fight.
***
Note: SMA News Today is strictly a news and information website about the disease. It does not provide medical advice, diagnosis, or treatment. This content is not intended to be a substitute for professional medical advice, diagnosis, or treatment. Always seek the advice of your physician or other qualified health provider with any questions you may have regarding a medical condition. Never disregard professional medical advice or delay in seeking it because of something you have read on this website. The opinions expressed in this column are not those of SMA News Today, or its parent company, BioNews Services, and are intended to spark discussion about issues pertaining to spinal muscular atrophy.