Why I'm Sticking to Spinraza for Now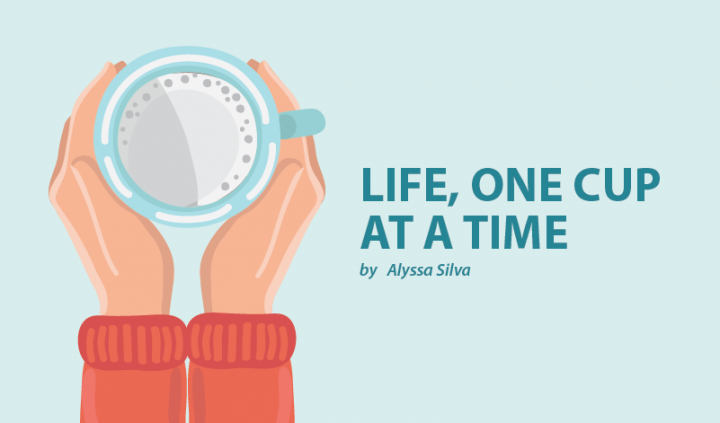 It's officially August, which is kind of hard to believe. Nonetheless, many people in the SMA community have anticipated this month for quite some time. Not only is it SMA Awareness Month, but it is also when the U.S. Food and Drug Administration was expected to approve Evrysdi (risdiplam), an oral daily therapy for people ages 2 months and older with all types of SMA. The FDA approved it on Aug. 7.
It's almost incomprehensible that I live in a world where there are SMA treatment options. Every time I think about it, I get overwhelmed. A part of me starts to feel melancholy for all the lives lost that didn't have this opportunity. Another part of me feels pressure to choose the right treatment to pursue. Then, there's this other colossal part of me that feels immense gratitude for these opportunities and the impacts they're having on those affected by SMA.
It is a privilege to be in my current position. I often think about the day my parents received my diagnosis 29 years ago. It must have been painstaking and heartbreaking to hear their baby girl would most likely "succumb," as the pediatrician worded it, before her second birthday. This is a narrative that parents will slowly, but surely, no longer have to endure.
Alas, I am at a crossroads, deciding whether to switch to Evrysdi or stay on Spinraza (nusinersen). I've been following Facebook posts and research articles closely, reaching out to friends who are on the expanded access program, and conversing with my medical team. This will probably be one of the biggest decisions I ever make.
On one hand, the spinal taps to administer Spinraza are not easy on my body. Due to my severe scoliosis, gaining access to my spinal canal via lumbar puncture is incredibly challenging. It is painful and, for some odd reason, triggers my vertigo a bit. I also have to fast in the event I need anesthesia. Overall, it is a taxing day on my body.
In this instance, Evrysdi seems like a more viable option. However, it is taken orally. And with my slew of gastrointestinal-related issues, I don't know how my body would react to a new medication.
Evrysdi is also taken every single day. This sounds hopeful. To provide some context, I am currently writing this column at the end of my Spinraza cycle. My arms are so weak I can barely type, and my mother has adjusted me about 75 times because I feel physically drained and uncomfortable. The thought of not dealing with the "Spinraza slump" seems promising. However, will Evrysdi give me the same great benefits Spinraza has?
Lastly, Spinraza has worked out really well for me. Many people in the community have experienced a variety of problems and have even had to stop treatment, so I have been incredibly fortunate in this regard. This begs the question: Why should I change a good thing?
I haven't shared this publicly, but I was actually given the opportunity to join the JEWELFISH trial last year and turned it down. A lot of deliberation between my neurologist and family went into my decision, as it was an incredibly difficult one. As fate would have it, insurance issues delayed my Spinraza dose for the first time ever a few weeks later. I cried the whole day thinking I had made the wrong decision.
Over a year has passed, and I am now content with my decision. I'm not opposed to Evrysdi. In fact, every time I think about the opportunity it creates for so many people who either can't get Spinraza or had trouble with its administration, I tear up.
I feel happiness in the purest sense of the word whenever I read people's stories about Evrysdi. What an incredible time to be alive. But, for now, I am sticking to Spinraza. I have received great benefits since starting in 2016, and I'm not ready to rock the boat just yet. I'm not ready to change a good thing.
This doesn't mean my decision won't change down the road. I am very open to Evrysdi and its potential opportunities. But, until then, I will watch intently from the sidelines. I will cheer as loud as I can for the trailblazers who are paving the path before me. And I will cling tightly to the gratitude I hold in my heart for the movers and shakers who made decisions like these possible.
***
Note: SMA News Today is strictly a news and information website about the disease. It does not provide medical advice, diagnosis, or treatment. This content is not intended to be a substitute for professional medical advice, diagnosis, or treatment. Always seek the advice of your physician or other qualified health provider with any questions you may have regarding a medical condition. Never disregard professional medical advice or delay in seeking it because of something you have read on this website. The opinions expressed in this column are not those of SMA News Today, or its parent company, BioNews, and are intended to spark discussion about issues pertaining to spinal muscular atrophy.